PTP SUPERBAND LIGHT IS A RESISTANCE BAND THAT CAN BE USED FOR ASSISTED PULL-UPS, AGILITY AND RESISTANCE TRAINING. LIGHTER LEVELS OF ASSISTANCE (GREEN AND RED) ARE FORE INDIVIDUALS THAT CAN ALREADY DO PULL UPS/CHIN UPS AND DIPS BUT WISH TO PERFORM MORE REPS. IT IS A PERFECT ADDITION TO YOUR HOME GYM

WEIGHT RANGE 11.4-22.7KG| 25.1-50LB
LENGTH 100CM
Perform pull-ups/chin-ups and dips for the first time or achieve more reps with the PTP SuperBand. Regardless of your fitness level, the SuperBand will help lift your own bodyweight and improve upper body strength. The SuperBands are also suitable for standard stretching pre and post workout, or for agility training exercises by running against the resistance.

Lighter levels of assistance (green and red): For individuals that can already do pull-ups/ chin-ups and dips but wish to perform more reps. Can also be used for functional fitness and agility training.

Medium levels of assistance (blue & black): offer more assistance for those who cannot perform many pull ups/chin ups and dips. Increased resistance will challenge functional fitness and agility training.

Heavier assistance level (Orange): For individuals starting pull-ups/chin-ups and dips with difficulties lifting up their own body weight. Heaviest resistance in the range offers the greatest challenge.
FEATURES AND BENEFITS:

Pull-ups/chin-ups and dips made easier and accessible.
Suitable for most resistance exercises and stretches
Color coded resistance levels for easy choice
SHIPPING
Free shipping on all orders over $99.
$14.99 flat rate shipping for orders under $99.
Products will arrive within 5-7 working days for most destinations, however remote areas can take up to 9 working days.
RETURNS
We offer a 30-day refund policy for faulty products.
Product with Purpose
Each product is uniquely designed to help achieve your fitness goals
Superior Quality
Every Product has the highest Quality Standards
Created by the Experts & Exercise Guide Included
Tested & used by Elite Teams and Physicians. Extensive exercise guide provided.
FAQ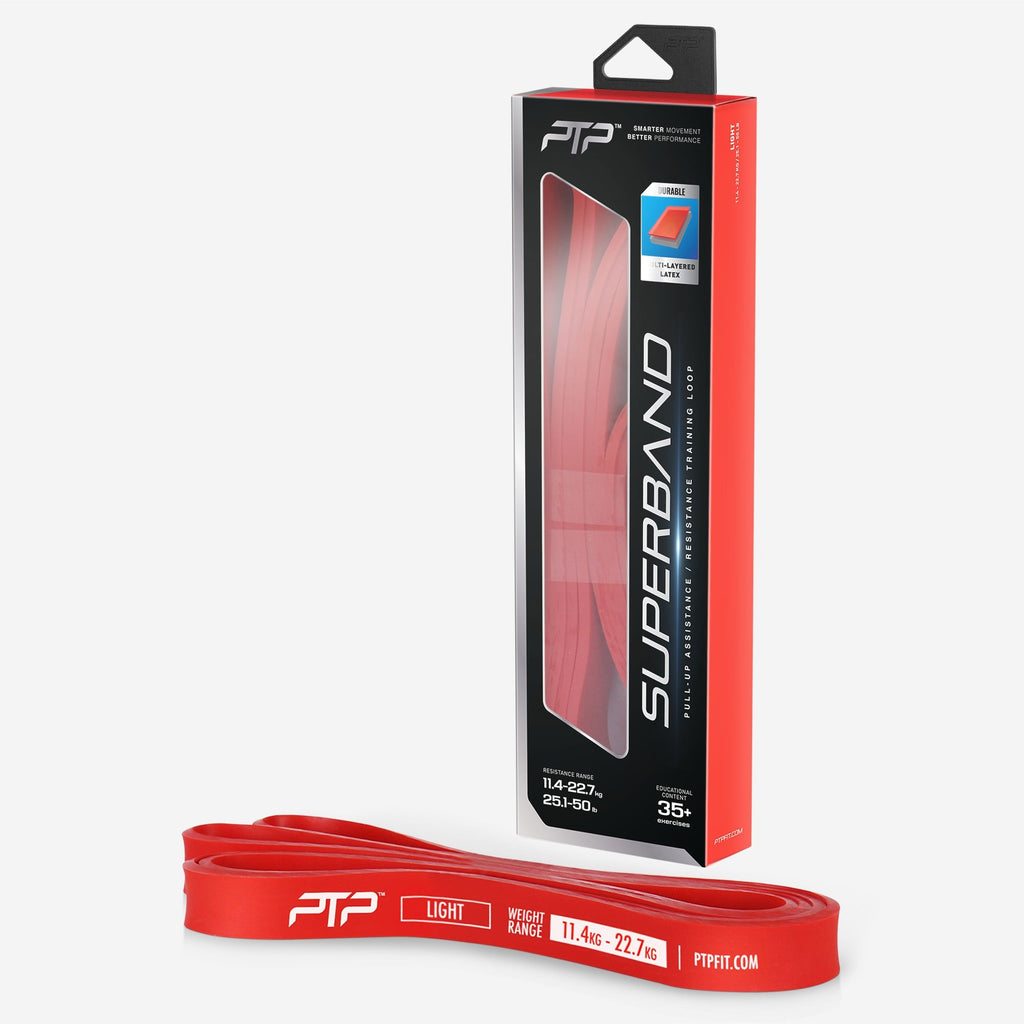 FREQUENTLY ASKED QUESTIONS
The cookie settings on this website are set to 'allow all cookies' to give you the very best experience. Please click Accept Cookies to continue to use the site.