Home
POWERTUBE ELITE MINI ULTRA LIGHT
POWERTUBE ELITE MINI ULTRA LIGHT
THE POWERTUBE ELITE MINI ULTRA LIGHT IS A COMPACT PROGRESSIVE RESISTANCE TRAINING SOLUTION THAT REPLACES MULTIPLE PIECES OF GYM EQUIPMENT. COMPATIBLE WITH PTP HANDLES, ANKLE STRAPS AND ALL PTP ANCHORS. IT IS DESIGNED TO ACCOMMODATE MORE CONFINED SPACES AND SINGLE ARM/LEG EXERCISES. THE ULTRA LIGHT RESISTANCE IDEAL FOR INDIVIDUALS SEEKING TO START EXERCISING OR SLOWLY RETURNING TO PHYSICAL ACTIVITY. IT CAN BE USED FOR GENTLE MUSLE TONING AND STRENGHTHENING.

RESISTANCE 2.2KG | 4.8LBS
LENGTH 79CM | 31.1"

*HANDLES AND ANCHORS SOLD SEPARATELY.
*RESISTANCE VALUES ARE INDICATIVE ONLY. THEY MAY VARY UNDER DIFFERENT CIRCUMSTANCES.
The Powertube Elite Mini Ultra Light is designed to provide gentle muscle toning. It will suit those seeking to start exercising or to slowly return to physical activity after an injury. The Powertube Elite Mini Ultra Light is compatible with our Power handles, ankle straps and indoor/outdoor anchors. Allowing you to perform exercises in multiple directions, designed to accommodate more confined spaces and single arm/leg exercises. Featuring our safety inner cord, it is also one of the safest resistance tubes you will find on the market. Highly convenient and portable, you can use the powertube to train anywhere.

FEATURES & BENEFITS:

For gentle body toning, mobility and rehab
Recommended for people starting a resistance training regimen
Safety inner cord that prevents the tube from overextending/snapping
Easy on the joints thanks to the progressive elastic resistance
Carabiners allowing you to attach the tube to PTP handles, ankle straps and PTP anchors.
Designed for more confined space and single arm/leg exercises.
Exercise guide included that target all major muscle groups
SHIPPING
Free shipping on all orders over $99.
$14.99 flat rate shipping for orders under $99.
Products will arrive within 5-7 working days for most destinations, however remote areas can take up to 9 working days.
RETURNS
We offer a 30-day refund policy for faulty products.
Product with Purpose
Each product is uniquely designed to help achieve your fitness goals
Superior Quality
Every Product has the highest Quality Standards
Created by the Experts & Exercise Guide Included
Tested & used by Elite Teams and Physicians. Extensive exercise guide provided.
FAQ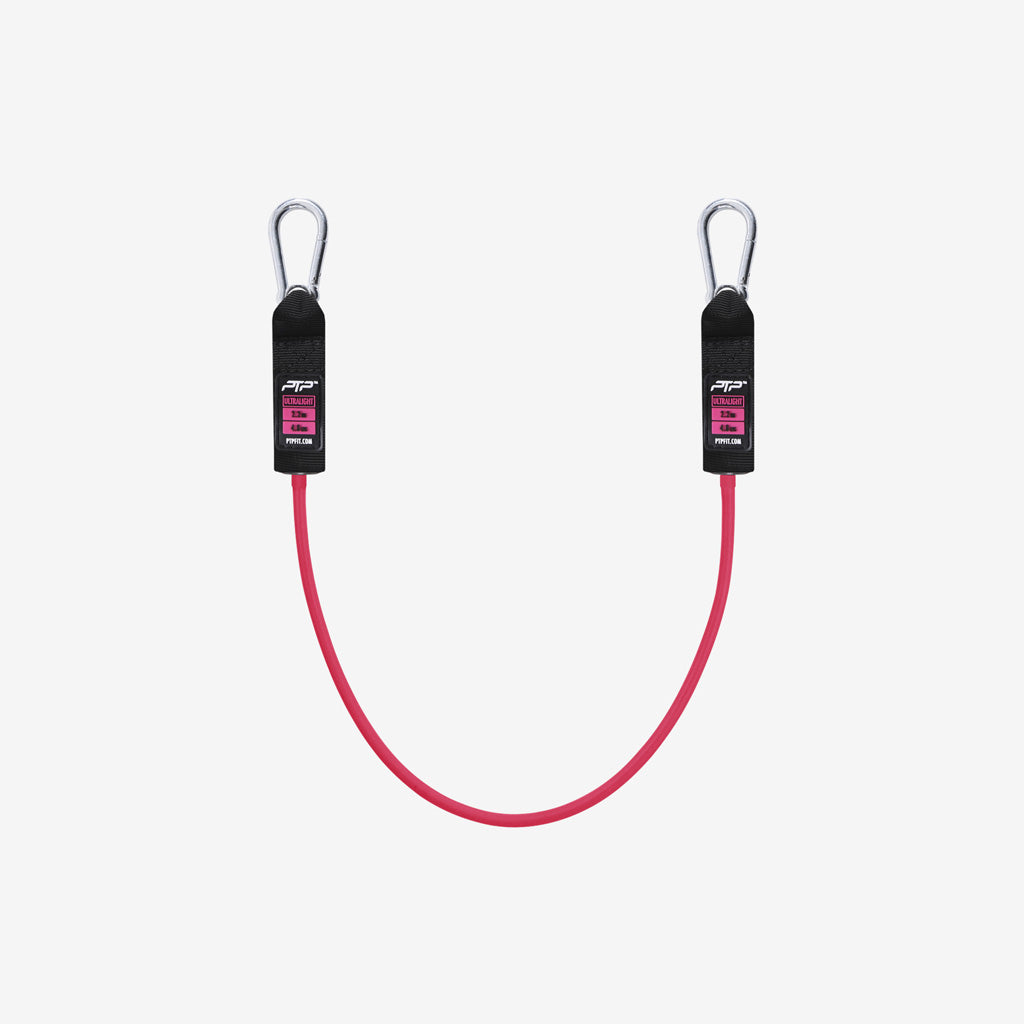 POWERTUBE ELITE MINI ULTRA LIGHT
POWERTUBE ELITE MINI ULTRA LIGHT
FREQUENTLY ASKED QUESTIONS
The cookie settings on this website are set to 'allow all cookies' to give you the very best experience. Please click Accept Cookies to continue to use the site.