Home
MICROBAND ULTRA LIGHT
FOR STRENGTHENING AND MUSCLE TONING, THE PTP MICROBAND ULTRA LIGHT IS PERFECT FOR INDIVIDUALS SEEKING TO START EXERCISING OR SLOWLY RETURN TO PHYSICAL ACTIVITY. IT CAN BE USED AS PART OF A REHAB PROGRAM AND TO GENTLY TONE UP BUTTOCKS, CONDITION SHOULDERS AND IMPROVE HIP MOBILITY.FOR FUNCTIONAL TRAINING THAT RECREATES EVERYDAY/SPORTS SPECIFIC MOVEMENTS THAT IMPROVE MOBILITY AND COORDINATION.

RESISTANCE 2-8 kgs | 4.4-17.6 lbs
DIMENSIONS 29.5cm x 7.5cm
WEIGHT 15 g

*RESISTANCE VALUES ARE INDICATIVE ONLY. THEY MAY VARY UNDER DIFFERENT CIRCUMSTANCES.
The PTP Microband Ultra Light is perfect for individuals seeking to start exercising or slowly return to physical activity. It can be used as part of a rehab program and to gently tone up buttocks, condition shoulders and improve hip mobility. Looking after the gluteal muscular region and the hips can play a key role in rebalancing the muscles of the body, and in particular alleviate some of the unnecessary strain often put on the lower back muscles. Maintaining good shoulder strength and mobility is also essential to most of your upper body movements. With PTP Microband Ultra Light, you will be able to improve your muscle & joint mobility and stabilization for a better performance of your daily movements or favorite sport(s).

FEATURES & BENEFITS:

Ideal for individuals seeking to start exercising or slowly return to physical activity
Activates lower body muscles by providing a range of multi dimensional exercises that promote glute activation, hip strength & conditioning
Builds strength in muscles, tendons and ligaments, protecting the joints from injury
Continuous progressive tension that maximizes muscle engagement, while promoting motor coordination and balance
May raise awareness of muscle imbalances and poor proprioception (sense of body position)
Can also be used for shoulder stabilization & integrity exercises
SHIPPING
Free shipping on all orders over $99.
$14.99 flat rate shipping for orders under $99.
Products will arrive within 5-7 working days for most destinations, however remote areas can take up to 9 working days.
RETURNS
We offer a 30-day refund policy for faulty products.
Product with Purpose
Each product is uniquely designed to help achieve your fitness goals
Superior Quality
Every Product has the highest Quality Standards
Created by the Experts & Exercise Guide Included
Tested & used by Elite Teams and Physicians. Extensive exercise guide provided.
FAQ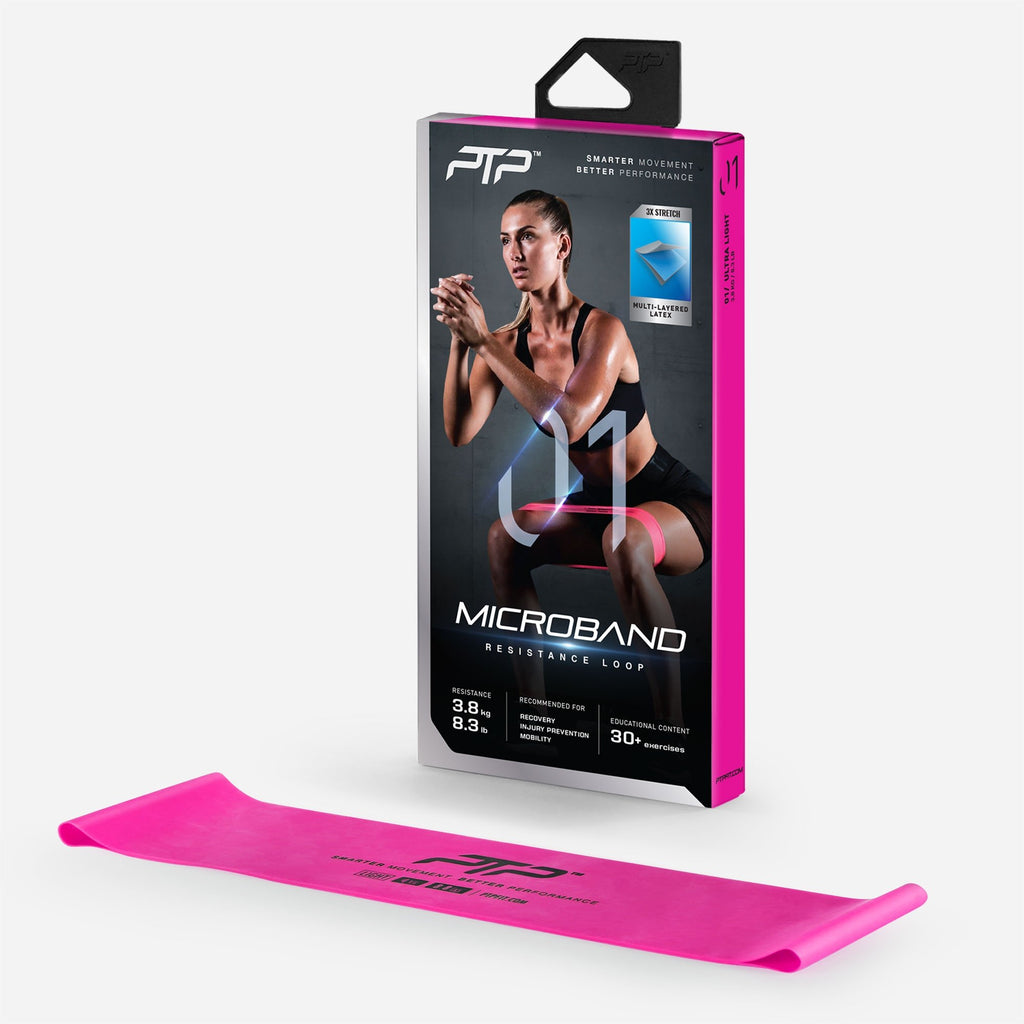 FREQUENTLY ASKED QUESTIONS
The cookie settings on this website are set to 'allow all cookies' to give you the very best experience. Please click Accept Cookies to continue to use the site.